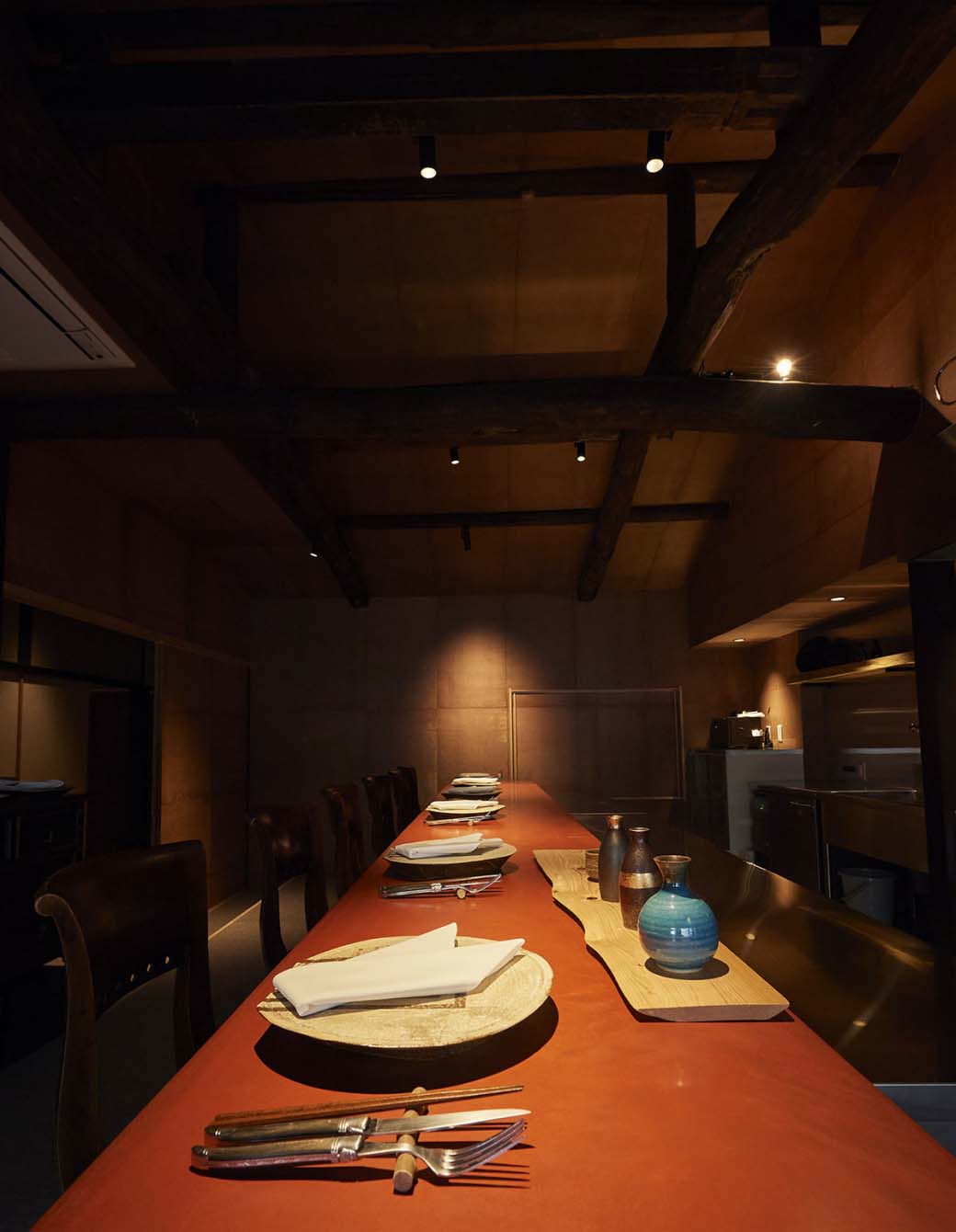 CONCEPT
スペインで感じたテーブルを囲んだ食事から生まれる空気感や時の流れ、そこに日本の感性や四季を取り入れ、レストランとして表現いたします。
パエリアに使う出汁は鱧の骨からとり、野菜の名産地である大原や上賀茂、亀岡などの生産者から直接仕入れる新鮮な野菜を中心に、枠にとらわれない自由なスペイン料理を発想していきます。
また、スペイン料理は日本酒との相性がとても良く、アルコールは日本酒を中心に取り揃えています。
楽しさとエネルギーに満ちたスペイン料理店「estilo h(エスティーロアチェ)」へのご来店、お待ちしております。 We will express h by incorporating the Japanese sensibility and the four seasons into the atmosphere and the passage of time created by the meal surrounding the table like in Spain.
The soup stock used for paella is taken from the bones of the conger, and the idea is to create free Spanish cuisine that is not bound by the frame, centering on fresh vegetables that are directly procured from producers such as Ohara, Kamigamo, and Kameoka, which are famous vegetable producing areas in Kyoto.
In addition, Spanish food goes very well with Japanese sake, and we will assort the best selected sake everyday.
We look forward to welcoming you to the fun and energetic Spanish restaurant, "estilo h".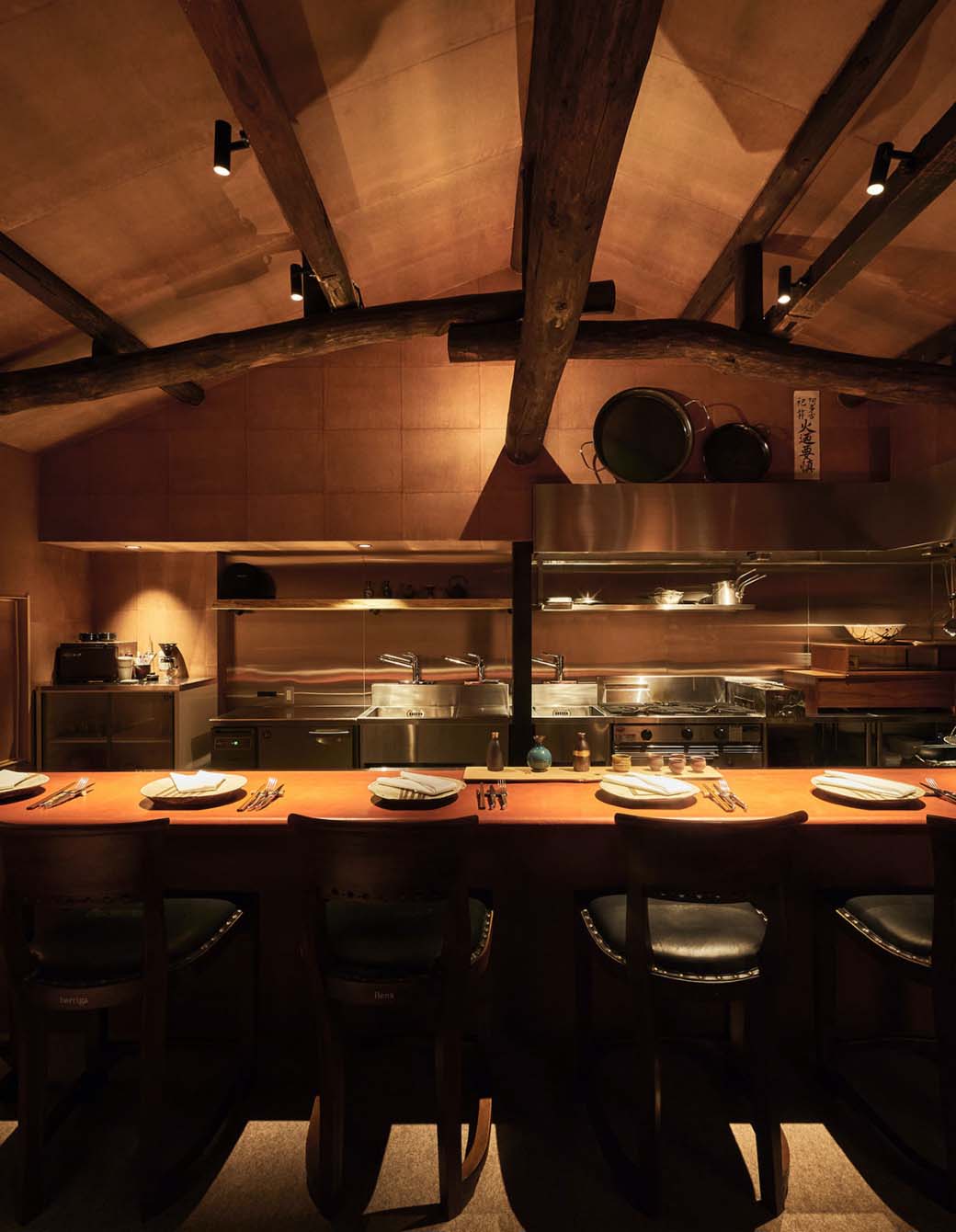 CHEF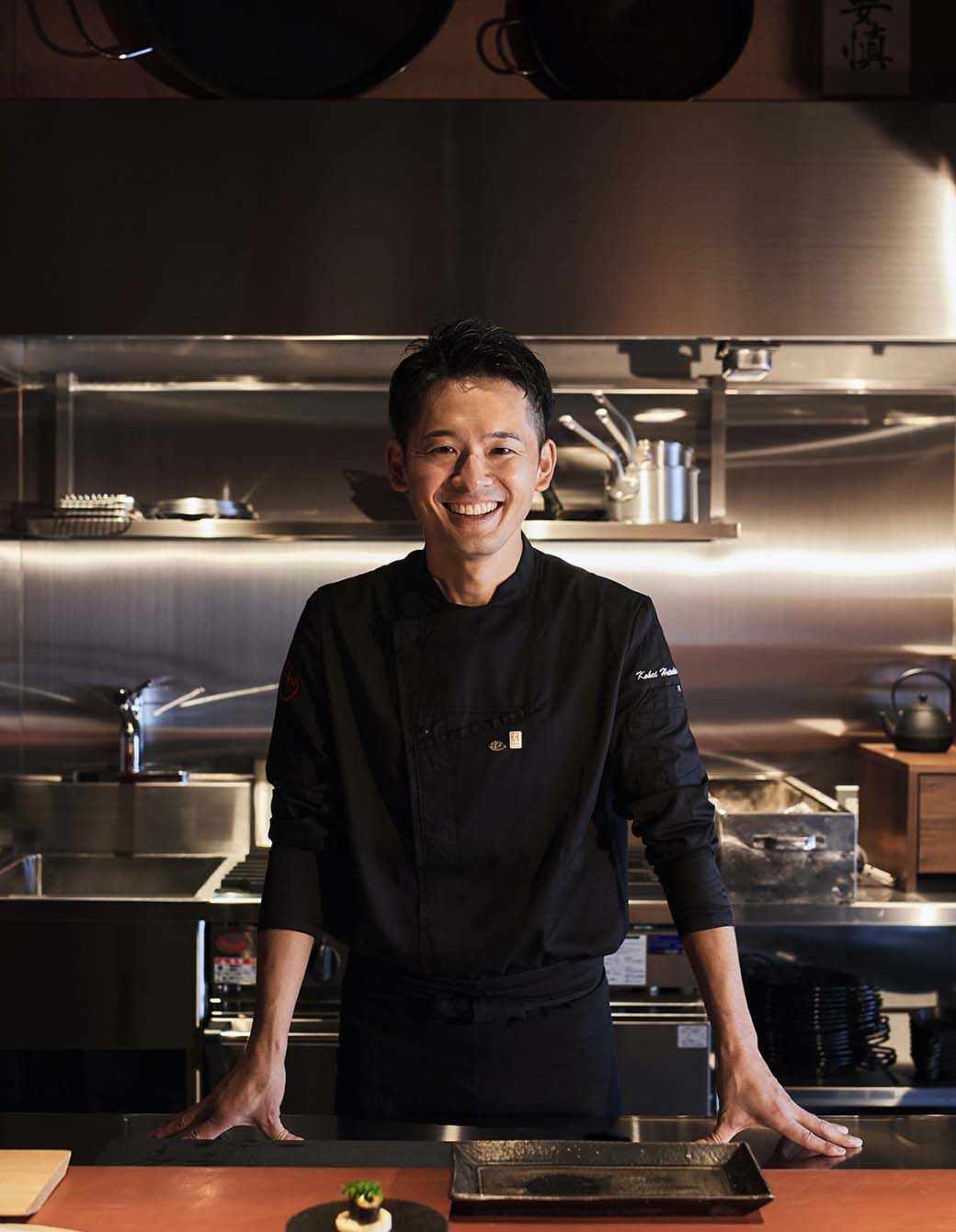 日本酒サービス研究会・酒匠研究会連合認定唎酒師取得
日本ソムリエ協会認定SAKE DIPLOMA 取得 Qualified for:
Sake master certified by the Sake Service Study Group and Sake Master Study Group
SAKE DIPLOMA certified by Japan Sommelier Association
畑下 公平 Kohei Hatashita
食の提供者として美味しさだけでなく、安全性や食文化にも責任を持ち、料理に専念いたします。
食材となる生き物の命と生産者の方が大切に育てた野菜や果実、その全てに耳を傾け、その全てがお客様の前で最大限輝けるよう、日々精進いたします。
ベースとなるのはスペイン料理と日本料理が融合した独自の畑下スタイル。
店名のestilo h は「Cocina española al estilo h.」の略で、日本語では「h(畑下)スタイルのスペイン料理」の意味になります。
ここでしか味わうことのできない料理と空間で豊かな時をお過ごしください。
1984年

京都府大山崎町出身

2005年

21 歳から京都・北山のレストラン「VITRA」にて
料理の基礎を学ぶ。

2016年

同グループのスペインバル「LAPAELLA」の料理長に就任。

2019年

同グループを退社し、スペイン・アンダルシア・マラガの「Restaurante Amador」にて研鑽。

2021年

「estilo h」をオープン
Slef Introduction
As a food provider, we take responsibility not only for deliciousness but also for safety, food culture,
and always concentrate on cooking.
We will listen to the lives of the ingredients, vegetables and fruits that the producers have carefully cultivated, and we will do our best every day so that all of them can shine as much as possible in front of our customers.
The base is a unique Hatashita style that combines Spanish and Japanese cuisine.
The store name estilo h is an abbreviation for "Cocina española al estilo h.", Which means "h
(Hatashita) style Spanish food" in Japanese.
I sincerely hope every customers to spend a rich time with food and space that can only be tasted in h.
Born in Oyamazaki, Kyoto Prefecture in 1984.
2005

learned the basics of cooking at restaurant "VITRA" in Kitayama, Kyoto from the age of 21.

2016

taking the position of the chef of the group's Spanish bal "LA PAELLA".

2019

leaving the group and studied at "Restaurante Amador" in Andalusia, Malaga, Spain.

2021

"estilo h" opened.
FLOOR MAP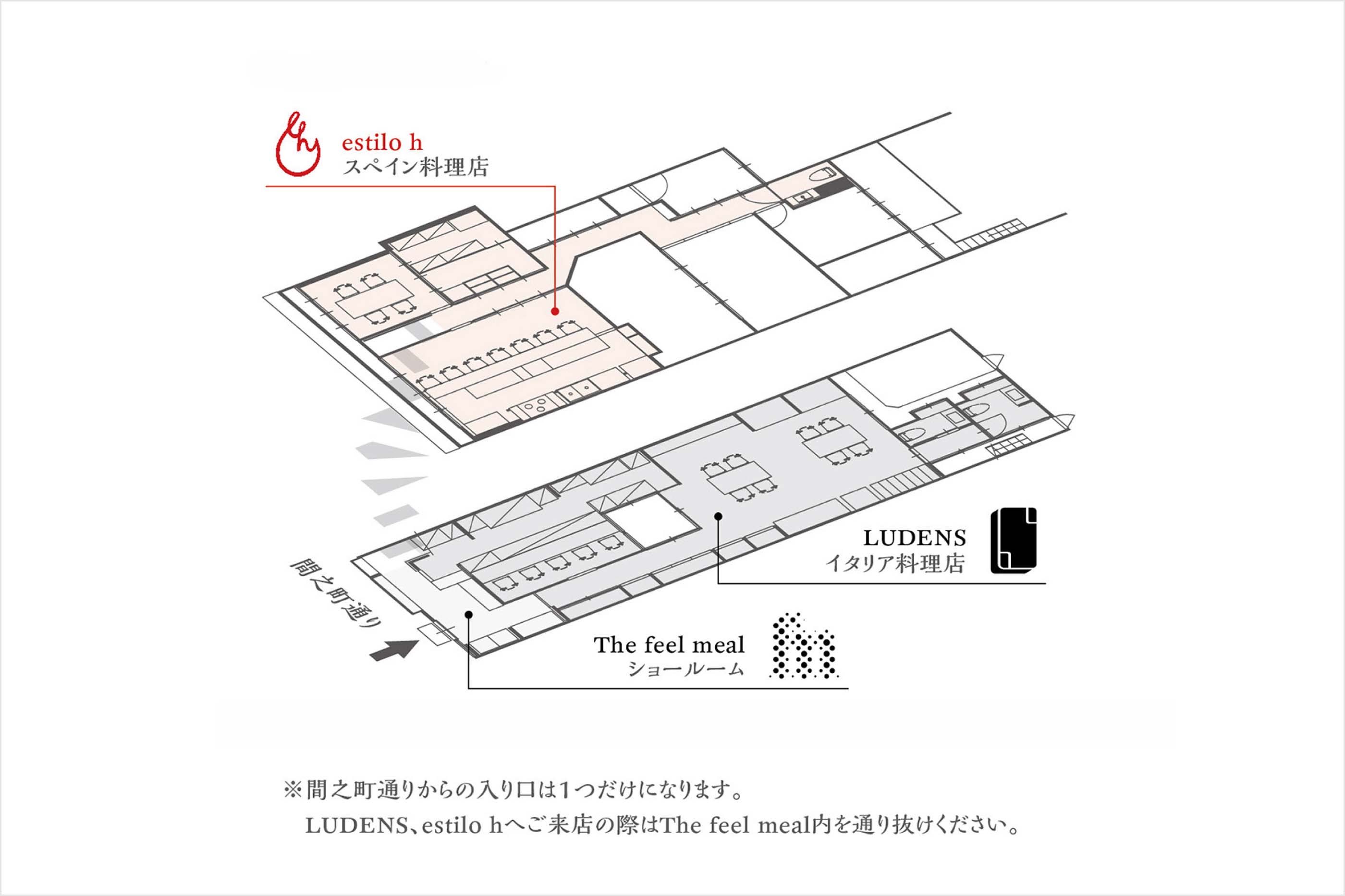 店名

estilo h(エスティーロ アチェ)

住所

〒604-0813 京都府京都市中京区間之町通二条上ル夷町560-8-2階
560-8-2F Ebisucho Ainomachi-Dori Nijo Agaru Nakagyo-Ku Kyoto-shi Kyoto 604-0813 Japan

営業時間

ランチ 11時~15時(14時30分 L.O)※ランチは月曜、火曜、水曜、金曜、土曜のみ営業
ディナー 18時~
※府からの要請により営業時間が変更になる可能性がございます。予めご了承ください。
Business Hours
Lunch 11:00〜15:00 (Last Call 14:30) Lunch is only available on Monday, Tuesday,
Wednesday, and Saturday.
Dinner 18:00~
Business hours are subject to change at the request of the prefecture.Please note.

定休日

日曜
Weekly Holiday
Sunday

電話番号(Tel/Fax)

075-744-6150
+81-75-744-6150

座席数

カウンター席:7席、4人掛けテーブル(個室):1席
Number of Seats
Counter Seats: 7 seats, Table Seat (Private Room) 4 seats
予約可
Reseravtions Available
※ディナーのテーブル席(個室)のみ、コース料金の10%のチャージ料を頂戴しています。
※We have a table charge 10% of the dinner course for using the private table seats

予約

予約可
Reservations Available

貸切

貸し切り可(7名様まで可)
Reserve the whole restaurant (Maximum 7 people)

個室

有(4名様用)
Private Room
For 4 people

クレジットカード利用

カード可(Visa, Master, JCB, American Express, Diners Club, Discover)
Use of Credit Card
Available (Visa, Master, JCB, American Express, Diners Club, Discover)

禁煙・喫煙

全席禁煙
Smoking is prohibited in all seats.

アクセス

地下鉄烏丸線丸太町駅徒歩6分
地下鉄烏丸線烏丸御池駅徒歩8分
丸太町駅(京都市営)から282m
Access
6 mins from Subway Karasuma Line "Marutamachi" Station (about 282m)
8mins from Subway Karasuma Line "Karasuma Oike" Station

駐車場

無(近くにコインパーキング有)
Parking Area
No Parking Area, so please use the public parking lot, thank you.